Djupvik Hotel
Address

: Eksta Bopparve, 623 54 Klintehamn
show map
Location
: Western Gotland
(Coastal)
Hotel | Feel the serenity as you gaze out over the beatiful landsacape and one of the most beautiful sights Gotland has to offer; Karlsöarna. This newly built "hide away" is located on the famous costline Ekstakusten situated 40 kilometres south of Visby.
A short distance from the hotel you have the small authentic fishing village Djupvik and a small beach. Bicycles are included in every room so you will have the best opportunity to explore the wonderful surrounding or why not relax at you own terrace or take a swim in the pool...
Djupvik hotel is family owned hotel that offer you the best service and engagement – everything to make your stay as pleasant as possible.
As a complement to our restaurant there is a fully equiped kitchen in every room. There is a kiosk/coffebar and a pool in the area. We also offer you to have the possibility to take part in a yogaclass or enjoy a massage.
Welcome!
Restaurant
Smoking not allowed
Facilities and services
Capacity

Number of floors: 1

Number of bars 1

Conference rooms: 1

Built in year

Facilities

Conference Room

Room service

Safe Deposit

Coastal (0-800 m from the water)

Eat & Drink on site

Leisure facilities

Parking

Special requirements
Compare "Djupvik Hotel" with similar alternatives
Holiday from the first moment to the last The Fröjel Resort is a newly built holiday and spa resort on the Swedish Baltic island of Gotland. A holiday resort for high standards and exceptional well-being!
Hotel Magazin1 in Hablingbo is an impressive, unique old building with traditional Swedish red-painted walls, offering accommodation and comfort. The restaurant is open june-oktober.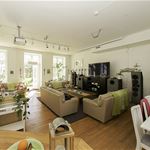 Welcome to Lovely Hejdebo ! We have newly renovated and fresh rooms with around 40 beds divided in single-, double-, family- and multipelbedrooms. All rooms with new and fresh bed clothes. We offer breakfsst (if ordered), café with bigscreentv and a help your self kitchen and dining room. A lovely garden with furnisher and barbecue possibilities.